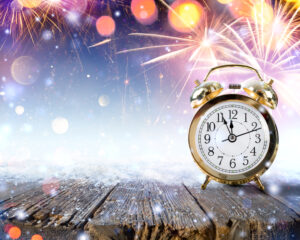 By Catherine Crooker
I have learned to dread year-end giving season. I think we have done ourselves a disservice by training our donors to think about their giving primarily once a year. And what did we land on? A time when most are not checking their mail or email like usual. A time when many are busy worrying about travel, family and shopping. And to top it all off, we have shot ourselves in the foot by tying our appeals to the ever-elusive "tax deduction."
But here we are, and here it comes! So, in the spirit of the serenity prayer, how do we "accept the things we cannot change", at least for this year, and position our non-profit to get its share of the year-end giving flow?
Ask more than once! Over the next two months your donors will receive a flood of letters, cards and emails from every non-profit they support. If your donors are like most, they support 3-5 different charities. So if you only send one request expecting it will land at the top of the pile, or even stay on the pile, you could be in for a rude awakening when you tally your donor retention rates next year.
But how do I ask more than once over the span of a few weeks without coming across as pushy, you ask. Tell the same story in different formats, changing only the intro and call-to-action. (I'll explain in a minute)
But wait, you cry, don't we have to tell a new story in each piece? NO! You are trying to cut through the noise and send a message that is going to sink in – eventually. Repetition is the key. By the time you are getting sick of seeing the same story about the same client, that message is probably JUST starting to cut through the noise and is finally getting through to your donors. (Think like a for-profit marketer for a minute – remember the Geico Gecko, the Aflac Duck, or any other ad you see over and over and over again?)
Once you pick your best, most compelling impact story, design the first piece in the series, usually your snail-mail piece. It should contain the longest version of the story and the strongest ask.
Next, design shorter versions using the same story and send them out as follow-up emails. (See Breakthrough Results for some examples.) Vary the intros and closings, shorten the impact story a bit or highlight different aspects of it. And if you can do a video or two, even better!
Hopefully these strategies will help you find a way to dread the year end hustle and bustle a little less, and fundraise a little more.
Happy Fundraising!