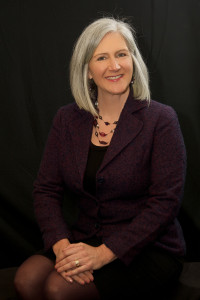 Catherine Crooker
I founded Crooker Consulting in 2015 after experiencing the power of philanthropy first-hand working in various organizations, raising millions to address issues of hunger and homelessness, find cures to cancer and heart disease, and educate our next generation of leaders.
With decades of successful development work behind me, and the joy I find in helping organizations make significant and sustainable change, I know without a doubt this is my life's calling.
I am trained in the best practices of major gift fundraising inside large capital campaigns and specialize in using my creative abilities to bring those vital tools to small and mid-sized organizations that are often operating with small staffs and limited budgets.
I am blessed to have clients and community on both coasts. When I am not helping organizations achieve their fundraising dreams, I can probably be found hiking in the White Mountains near our Sandwich, New Hampshire home, or sitting at my spinning wheel at our Portland, Oregon home.
Rachel Codiroli, Client Relations Manager and Executive Search Specialist
My desire to help those around me has always been a driving force in my life, and for 15 years I committed myself to helping folks in the for-profit arena. I combined my love of athletics and fitness with my ability to communicate with people from all walks of life and created a career in the fitness industry. Working for Fortune 500 fitness companies I took on every task, including running locations with staff exceeding 75 employees. I have extensive knowledge in budget planning and execution, sales, team building and motivation, as well as hiring the right people.
I gained countless rewards during my time in the corporate world, though I began to feel I could give even more. I had a calling to find a new path for myself—one that would allow me to help more people address more diverse problems. I had known Catherine Crooker for a few years, and her insight, coupled with my desire to do more, has led me down an exciting path. I have been involved in the non-profit world for the past two years, completed additional education including AFP certification, and instantly felt at home.
And there's more…
Our team often includes outside resources cultivated over my many years in development and fundraising. Through direct referral or with our oversight, we can bring additional talent to your organization in the way of graphic designers, communications consultants, special event managers, branding and identity experts and data specialists.