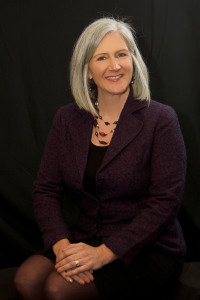 I founded Crooker Consulting in 2015 after cultivating deep experience in fundraising and development for various nonprofit organizations, from social services and health care to the arts and higher education. With decades of successful development work behind me, and the joy I find in helping organizations make significant and sustainable change, I know without a doubt this is my life's calling.
Values are the underpinnings of everything we do. Mine came from a New England family. As the daughter of a teacher and a congregational minister, I learned early on the importance of making a difference, giving back, and believing anything is possible—even when the Red Sox aren't winning.
Unbeknownst to me, my first job out of college would establish the path for my life's work. An entry-level job with the Easter Seals demonstrated to me how donors are able to make very real and important change in the lives of children with disabilities. From there, I went on to raise funds across the state of Oregon to combat heart disease; developed successful and effective cultivation programs in higher education for two prominent institutions; raised money to build a cancer center in conjunction with a community hospital and renowned research university; and helped eliminate conditions of poverty with a social services agency.
In addition to the work I've done for other organizations, I founded Harvest Fresh International in the early 1990s. Through raising private capital and securing government expansion grants, I designed, developed and marketed a proprietary food line for Russia, and opened some of the region's first wholesale and retail commercial grocery outlets.
Who are "we?"
This type of work is never done successfully by just one person. The "we" includes me, as well as professional resources I've collaborated with over my many years in development and fundraising. Through direct referral or with my oversight, I can bring additional talent to your organization in the way of graphic designers, communications consultants, special event managers, branding and identity experts, grant writers and data specialists. We, along with you, comprise the team—"The We."
We're the team that is uniquely qualified to help you fulfill your mission and further your purpose.